The white thread is now separate from the black, so maybe we take a brief crepuscular moment here to look about, before the day becomes too bright too see. —Of the six, then, three are done; 47 of the 90 scenes 90 have been written. And if it's taking longer than I'd hoped, well, the view when I look outside my window this morning is utterly different than the one I saw a year ago today, for all that the city is the same. (And also for all that the view of our bank accounts is unchanged. —There's a moral in there, somewhere, perhaps, but it's beyond me to go looking for it.)
Here's the thing, though, or a thing, which has occasioned this thing: the end is nigh. I've actually got to bring this beast in for a landing. And while there's a certain inevitability, an ineluctable gravity to what's lined up and waiting, there's still this vasty gulf 'twixt cup and lip; a vasty gulf, and only three chapbooks, or forty-five thousand words.
So I need to turn off the autopilot, run through the protocols, flip lots of switches and mutter half-heard snatches of instructions into the microphone that I hope will sound terribly important, as I make damn certain I can cover all the checks the seat of my pants has been writing all this time. —Which means, to a certain extent, Radio Free Silence for a bit.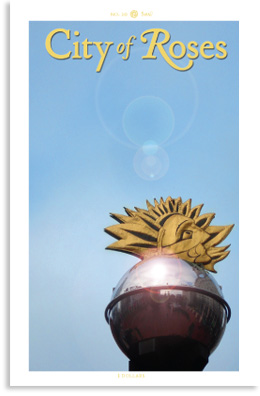 I need to hunker down and write out what's left all the way to the end before I commit; which means, to a very real extent, a delay before no. 20, "Sun," manages to rise.
What I'm hoping, what this'll look like, is in six months' time or so, that's when "Sun" begins, along with the promotional work I'll need to be doing for vol. 2, The Dazzle of Day, which drops a month or so after that. And then after it's been around for a month or so, nos. 21 and 22, "Gallowglas" and "Maiestie," will then finally put in their appearances here, the one right after the other.
Which means, yes: for a brief little while, if you want to read the end of it right away, without waiting, you'll need to get your hands on the book. —Do I feel a little awkward, holding it hostage like that? —A little, yes. Sheepish, even. But the devil's driving, as he usually is, and this seems like a way to let him drive some sales, yes, but also and more importantly interest, attention, even conversation. A book is an Event; a finished chapter is just another finished chapter.
Or so it is to be hoped, at the present moment, questions remain to be seen, et cetera, et cetera, et cetera.
—I'm sorry, you want to know when, exactly? —You see that "or so" up there? Much virtue in that, "or so."
And after that? After all of that? I'll probably sleep a bit, yes, but it's not like I'm not sleeping now. —There's more to come, of course; we're just getting started! [cracks knuckles, winces at pain, essays a maniacal laugh, dissolves in coughing fit] —A re-design, for one thing, and a refit, which will take a little time, and somewhere in there I'll start on the next bit, and then the one after that, and so on, and so forth, and they'll make their way here, at least as long as the bees keep humming. —Let's end on an ambiguously hopeful note, perhaps? I'll copy out some notes I'd tell you I scribbled down on paper, except I typed them into a generic text editor instead, but here: some words that, from a long way off, might look like titles:
"Wake up…"
The Dazzle of Day
In the Reign of Good Queen Dick
Or Betty Martin
The Greene Chapel
Eleleu Ie
Restoration
No promises, mind. Subject to change. May settle during shipping. Void where prohibited.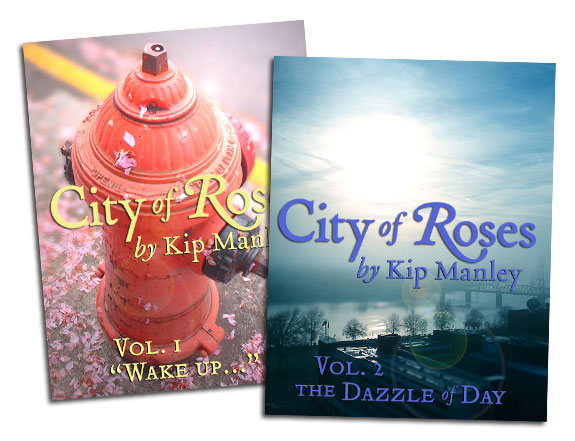 —posted 51 days ago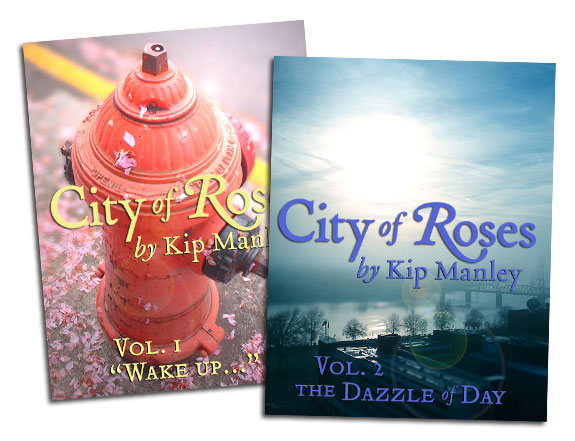 —posted 119 days ago

The idea of f--ries, I learned, probably goes back to ancient Greece and Mesopotamia, and before the 19th century they weren't pretty, tiny, winged girls who grant wishes and sprinkle magic glitter hither and thither—they were more like murderous kidnapping demons that eat babies. (The word f--ry comes from the Latin word for the Fates, i.e., supernatural creatures who decide if you will live or die.) I also learned something even cooler: f--ries, and the tales about them, are one of the oldest and most powerful secret codes that women have used to explain their lives.
—Sady Doyle, "Once Upon a Time"
—posted 127 days ago


So the revision to the revised schedule needs revising. I'm not up to any promises at the moment. Suffice to say no. 20, "Sun," won't be beginning on Monday as noted; I'm not even sure if the next bit of "Moon" will have dropped by then.
One need not rehearse one's own disappointments, one hopes?
(Those of others, on the other hand…)
At any rate. There are reasons; of course there are reasons. The dead logic board. The ear infection. The post-election ennui; the looming fiscal cliff; the move across town. Words that taste like tinfoil when you put them on the page. The terror that seizes when you get up on the stepladder with the shears to finally snip the thread that holds the other shoe of Damocles: will it actually make a noise, when it falls? Is anyone even listening?
What if all this latency—isn't?
Mostly if I want to point to something though I'd point to the dam' script, the third revision of which I just sent off to New York complete with wing and prayer. —Script? —Yes, well. The Spouse and I are collaborating on a young-adult graphic novel for Lerner, part of their "My Boyfriend is a Monster" series, and it takes time, writing 124 pages of comics down. Time that pays.
Which this time doesn't, so much. —But whose fault is that, really?
That's pretty much it, for now. It will come. When? I don't know. Soon? Maybe. It's dark; it's cold. It's also very, very quiet and rather too terribly dry. It's the Moon.
That's the best I can do.
—posted 156 days ago

There is a kind of Writing, wherein the Poet quite loses Sight of Nature, and entertains his Reader's Imagination with the Characters and Actions of such Persons as have many of them no Existence, but what he bestows on them. Such are F--ries, Witches, Magicians, Demons, and departed Spirits. This Mr. Dryden calls the F--ry Way of Writing, which is, indeed, more difficult than any other that depends on the Poet's Fancy, because he has no Pattern to follow in it, and must work altogether out of his own Invention.

There is a very odd Turn of Thought required for this sort of Writing, and it is impossible for a Poet to succeed in it, who has not a particular Cast of Fancy, and an Imagination naturally fruitful and superstitious. Besides this, he ought to be very well versed in Legends and Fables, antiquated Romances, and the Traditions of Nurses and old Women, that he may fall in with our natural Prejudices, and humour those Notions which we have imbibed in our Infancy. For otherwise he will be apt to make his F--ries talk like People of his own Species, and not like other Setts of Beings, who converse with different Objects, and think in a different Manner from that of Mankind;

Sylvis deducti caveant, me Judice, Fauni
Ne velut innati triviis ac pœne forenses
Aut nimium teneris juvenentur versibus

Hor.
—John Addison, "—mentis gratissimus Error"
—posted 213 days ago

City of Roses by Kip Manley is the closest I came to a really well-crafted, character-driven fantasy.
—posted 401 days ago

Saturday evening and we had no plastic eggs, so I walked down to the Fred Meyer to get a half dozen or so imprinted with animal faces and pastel bags of Kit-Kats and sour jellybeans, and I ended up getting a bottle of bubbles, too, because why not. On the way there the sun had been setting, and when I left the store it was almost entirely down, and Hawthorne stretched up away ahead of me into the deepening gloom and at the head of it the far-off colonnade of the Seminary's front porch catching the last of the light on the ankles of Mount Tabor—and just for a flash, the way you see these things, I saw it: a flickering winding line of candles held in sure and steady hands, a procession making its slow way up the paths there among the trees toward the long-dormant (but not dead) caldera, and I knew how it was all going to end. —Oh, no one's doom was sealed at that point; those have long since been written down and sealed away in envelopes, days and dates, hows and whys. But what would be done about it, what it's all going to do to the city: now, with that one glimpse, I know a little more.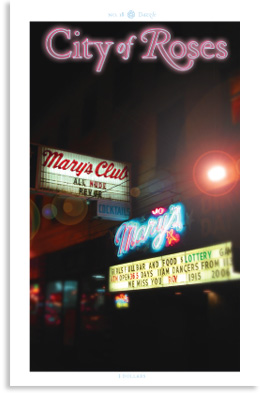 Slowly, solely. —Less than a week from the 16th of April. Something will appear here then; something more will appear on days thereafter, but when exactly, which, I don't know, nor whether it'll all be done by the 27th as advertised, as promised, sloe, slew, slhoa.
So we'll set the marker down, here: next week, Monday, April 16th, will see the online première of no. 18, "Dazzle," with installments appearing, um. Pre-orders? I'll get back to you on that.
It should all be wrapped up in plenty of time for the "Moon" to come in June. (And so forth; and so on.)
I will be places as well in the next little while. Perhaps I should mention them?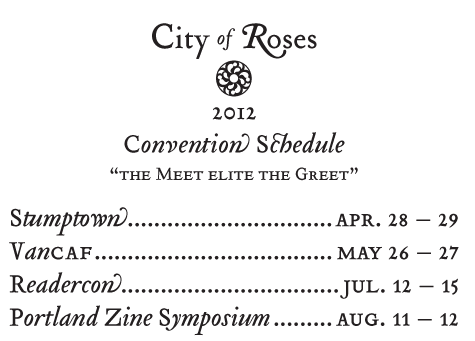 Stumptown and VanCAF will be joint appearances with the Spouse; Readercon and the PZS, I'll be on my lonesome. I should have at least a couple of books and chapbooks at each of these, and also a warm smile and hearty handshake.
—posted 403 days ago

The 9-year-old who discovered The Lion, the Witch and the Wardrobe is genetically identical to the 54-year-old who cannot travel without Calvino's Invisible Cities and the

OCT

of the Iliad; if these are not the same reader—if between them lie many, many obsessives to whom the current occupant of the body can never return—the project of improving a book with a view to "the" reader is obviously a non-starter.
—posted 427 days ago

The fifth is mawdlen drunke; when a fellowe will weepe for kindnes in the midst of ale, and kisse you, saying, "By God, captaine, I love thee. Goe thy wayes; thou dost not thinke so often of me as I doo thee; I would (if it pleased God) I could not love thee as well as I doo;" and then he puts his finger in his eye, and cryes;
—posted 436 days ago

Your eyes do not deceive you; Wednesday's fit has yet to appear. Tonight; tomorrow morning terribly early at the very latest, with the conclusion to appear not long thereafter. So not so much late as not on time?
—There were some blocking issues. And some last-minute but rather fruitful questions as to motivation. End-game's a dicey time at best, you know.
In the meanwhile: Joey Manley (no relation) went and interviewed me as part of his series on webserialists, who we are, what we do, why (dear God, why). Go and read it while you're waiting, if you like. Hints are dropped. Innuendo languidly draped. That sort of thing.
(—I should maybe one day read Steppenwolf, huh.)
—posted 450 days ago