It pleases me to announce revised editions of volumes one and two, and the first edition of volume three, are now available through Ingram to booksellers and libraries in most of the corners of the globe.
But what, you might ask, if one is not, oneself, a bookseller, or a library?
Enter the American Booksellers Association, with IndieBound and Bookshop.org. —Bookshop is just the sort of dead-simple online bookstore you might already be familiar with, but: 10% of the list price of every book sold is placed in a pot that's divvied every six months among ABA bookstores. —IndieBound allows you with a smidge more effort to funnel your purchase(s) directly through the local brick-and-mortar of your choice, to their benefit.
And at prices pretty much guaranteed to be less than those of a certain riverine monopolopsony.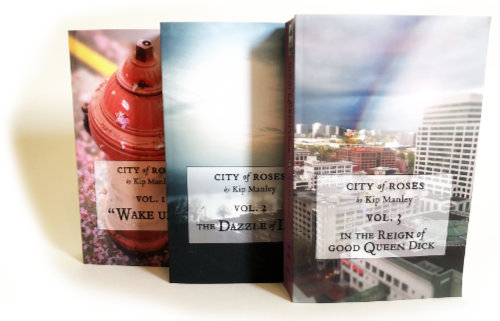 —posted 245 days ago